Homemade Mayonaise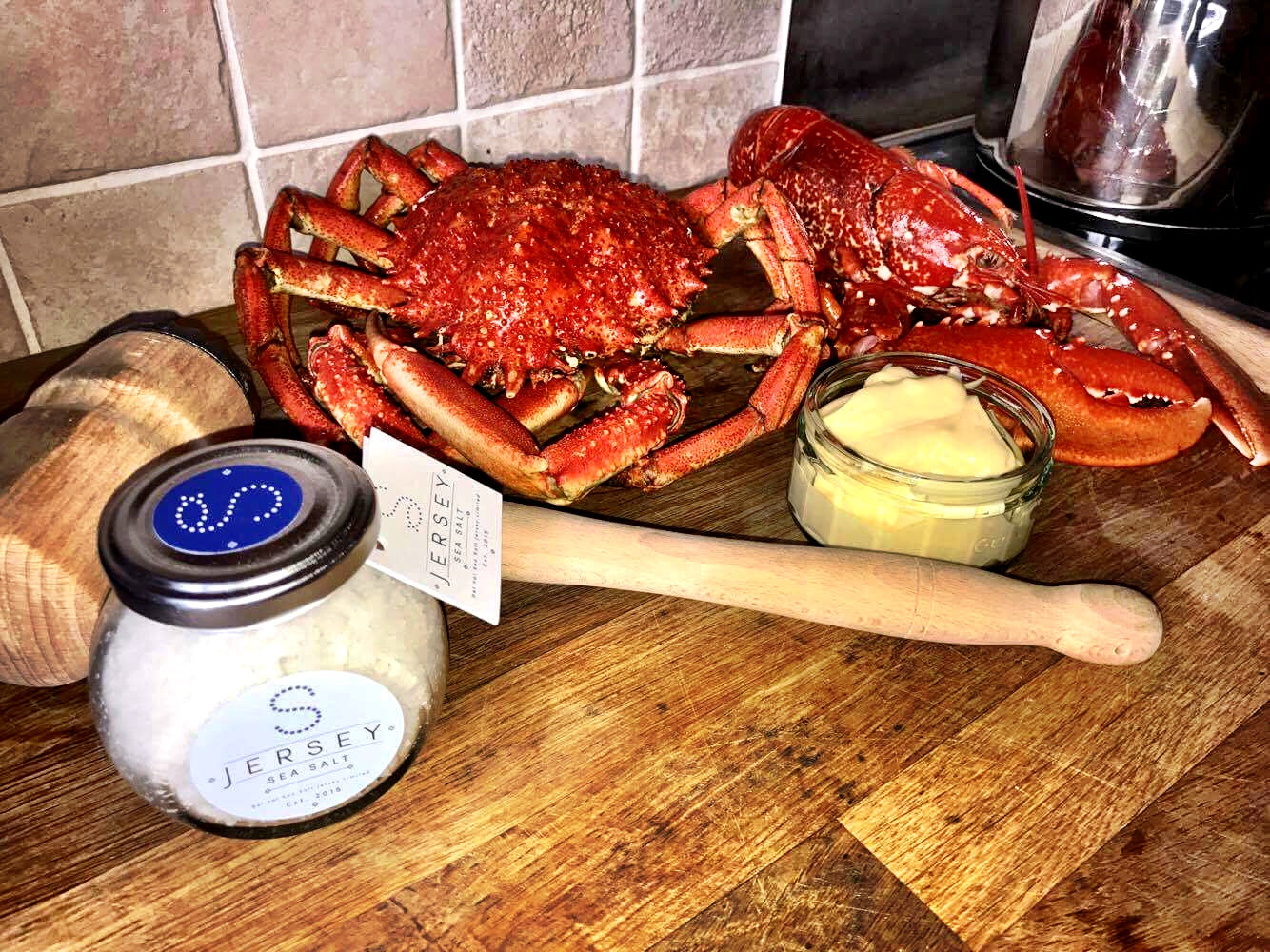 Give it a go, so much better than the well known
branded stuff!!!

Thanks to Norm's dad for the quality Jersey shellfish. We decided the only right thing to do was to make our own mayonnaise to accompany these beauties. See below for how we did it.
Ingredients
2 egg yolks
Pinch of Jersey Sea Salt & Pepper Infusion
250ml ground nut oil or sunflower oil
25ml extra virgin olive oil
1tbsp of Dijon mustard
1tbsp of white wine vinegar or lemon juice

Method
Ensure that all ingredients are at room temperature. Crush your Jersey Sea Salt & Pepper infusion in a pestle & mortar. Take a large mixing bowl and add the egg yolks and beat with a whisk for a few minutes.
Add the salt & pepper infusion to the egg yolks and beat well until they start to thicken.
Begin pouring the ground nut oil into the yolks in a slow stream, beating the mixture all the while. Take your time adding the oil, as this is when your mayonnaise could split (you may not need to use all of the oil).
Once your mayonnaise is near the consistency you want, start adding the extra virgin olive oil in the same manner as previously. Beat the mayonnaise until its thick and glossy then add the white wine vinegar/lemon juice, Dijon mustard and mix until incorporated into the mixture.
---