Margarita Cocktail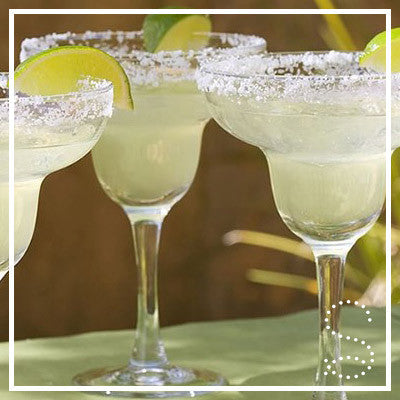 This classic cocktail is said to have been first concocted by a Mexican restaurant owner Carlos Herrera in 1938. For a contemporary twist why not try our sea salt and chilli infusion.
Ingredients for a Margarita Cocktail
80ml of freshly squeezed lime juice
25ml of Cointreau or triple sec
75ml of good quality tequila
Jersey Sea Salt
3 lime wedges
Ice cubes
Directions
Fill your desired glass with ice to chill.
Place loads of ice and the ingredients into a cocktail shaker and shake for 40 seconds to chill the contents.
Rub the rim of the glass by running a wedge of lime around the outside of the rim and then roll in Jersey Sea Salt. As an alternative try our salt and chilli infusion.
Strain the contents of the shaker into the glass and serve.
---